Surfing has been a part of the culture of the north of Spain for decades. Here, surfing attracts people from all over Europe and it's common to hear different languages when you're at the line-up. Surf is getting increasingly popular and more and more people decide to experience a Surf Camp. Here we tell you six simple tips to make a Surf Camp in Spain.
1. Don't go by yourself: take surfing lessons
If you have never surfed before, you should find a qualified instructor that will help you to take the perfect beginner waves. They also will teach you about the local beach, security measures and the tricks that will push you to the next level.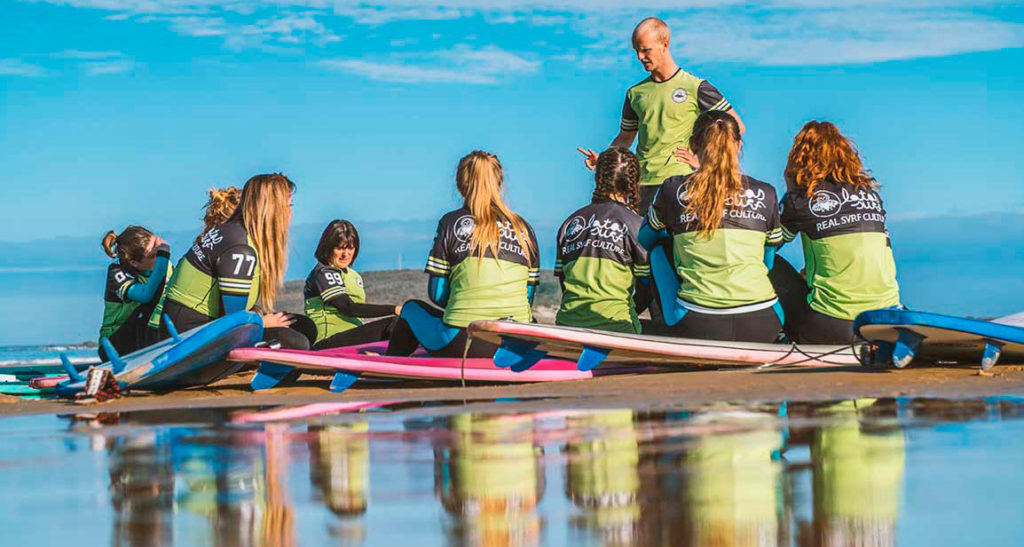 2. Use a softboard (we love foamies)
Don't hurry in trying to take waves with a shortboard. While we understand that you have seen some fancy videos of people riding incredible waves with this kind of boards, you are going to have much more fun with a foamie. They're easy to paddle, very stable and more secure (that's why they are soft), so leave your ego at the beach and just enjoy with one of these.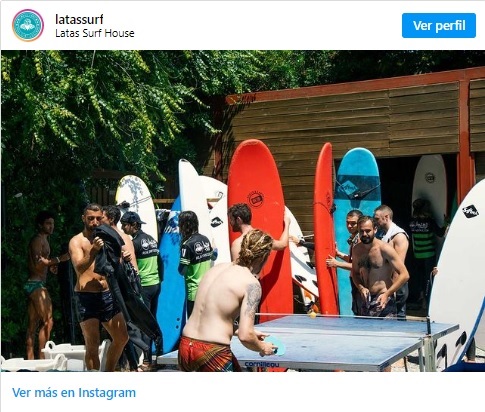 3. Surf beginner's waves
It's normal that you want to take amazing waves, but first things first. Somo and Loredo's beach offer you a wide range of surfing spots that will suit all types of levels. You can take advantage of this and start with the small waves, getting familiar with the board and the beach. Quickly, you will start to get very comfortable and you will be ready to jump to medium waves. If you practice regularly you will see the improvementes in no time, sure!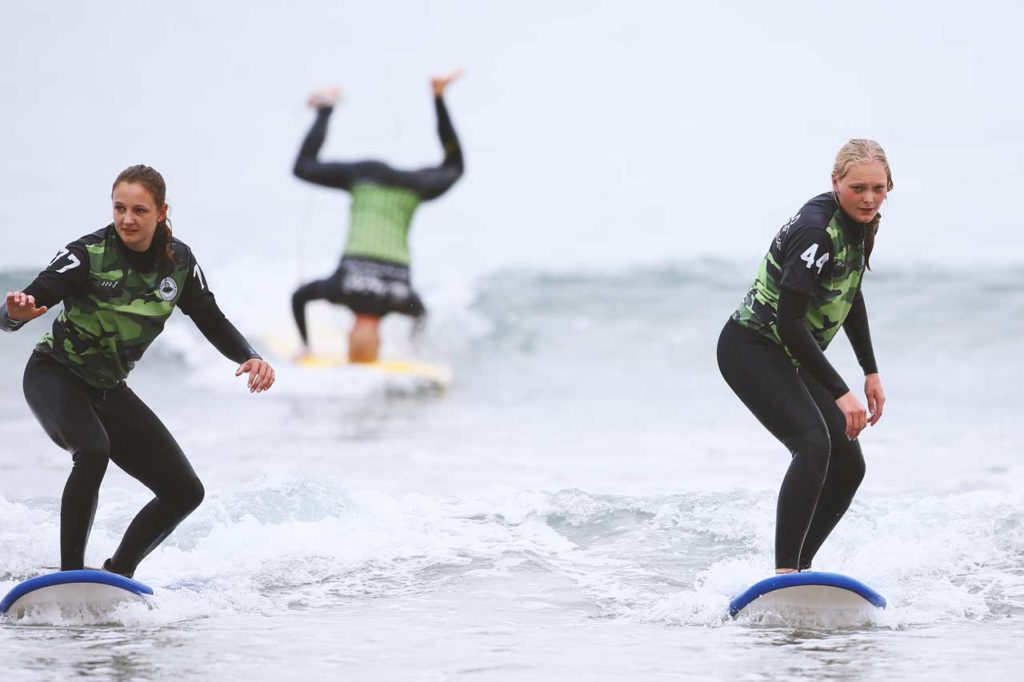 4. Get used to wiping out
Having a wipe out or two from time to time is part of the surfing learning process. You will taste a lot of salt water and roll below your surfboard but don't worry. It's something eveyrbody goes through and think that a Surf Camp is meant for this: teaching you how to take a wave and also that it's ok to experience a wipe out. Don't forget you will always have an instructor next to you to make you see it's ok!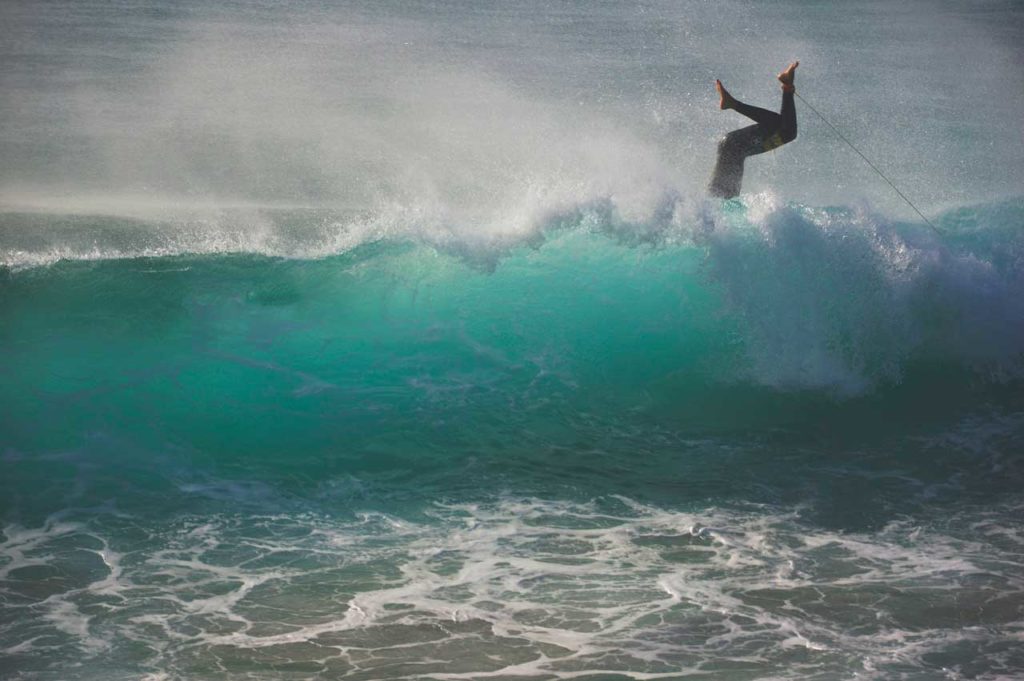 5. Paddle, paddle, paddle
80% of surfing is paddling. Maybe you didn't think about this part but we are sorry to break it up to you: paddling is very important. Whether you paddle to take a wave, avoid wiping out or getting to the line-up, you will see how important it is. One of the things you might experience after a Surf Camp is that great sensation of feeling fit and strong. This has one only reason: you've paddling most of the time and your muscles will get certainly bigger. Anyway, if you feel too tired of paddling, you can always take a break and lay on top of your surfboard.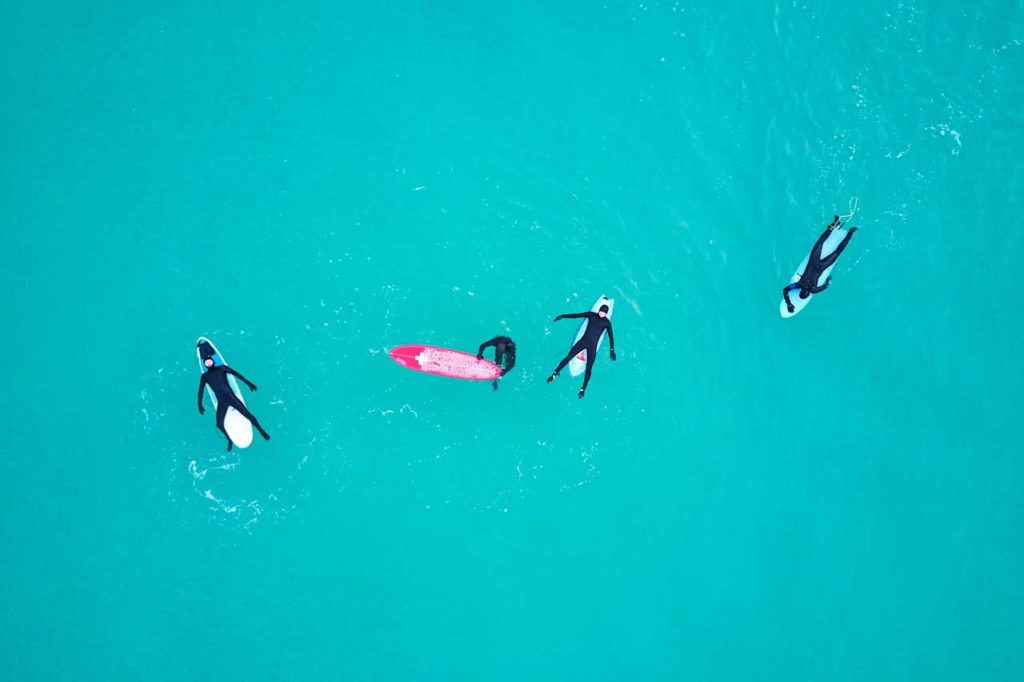 6. Above all, have fun!
Remember, if this is your first time surfing it is absolutely normal that it won't be perfect as you were imagining. Taking amazing giant waves will have to wait, but you will have a lot of fun from the moment you lay foot on the Surf Camp. Take it easy, leave expectations aside and learn all you can while you enjoy taking waves, wiping out and chilling at the Surf House after free surfing with your new friends.




Why should you choose Somo for your first Surf Camp?
If you want to get started in the world of surfing, Spain is a great place to begin with. The beach of Somo and Loredo is perfect for your surfing holidays. The natural enviroment is spectacular and the beaches embrace surfers from all levels.
We would like to encourage you to do a Surf Camp whetehr you have already started surfing or not. Practice makes perfect but doing it along with other people that are learning just like you is much more fun.