New section! In "The story of…" we will show you the story of the people that form Lata's Surf staff.
How we started working at Latas, our surfing story and what we like the most about Latas.
We are starting with Ale, native from Malaga but settle in Loredo by his love for surfing. Hi is the Latas's manager and the magic hand that make everything works perfectly. This is his story.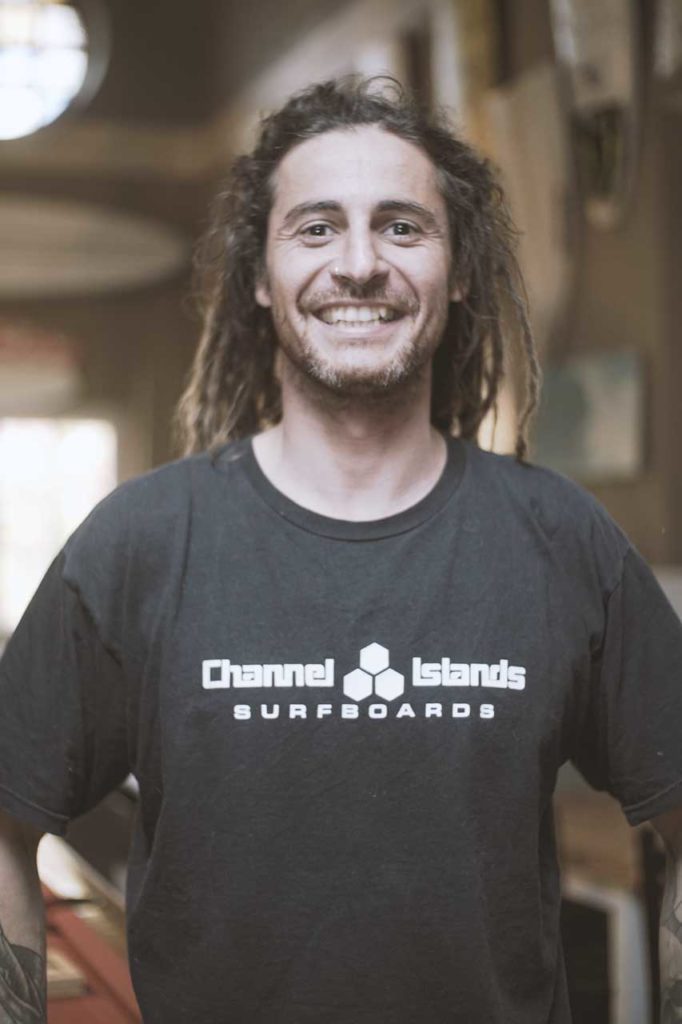 Cómo conociste Latas y cómo empezaste a formar parte del equipo?
I found out about Latas at its beginnings when Carlos Rodriguez took the reins of the business and I thought it was an amazing project. I started to work at Latas a few years later because when the project was starting I moved to Australia, so, when I came back, my parter Cristina and me started to work at Latas.
Cuéntanos tu experiencia con el surf.
Surfing is one of the best things that have happened to me in my life and thanks to following my dreams I am who I am today!
Algún hobby fuera del agua?
Sure, I love boxeo, MMA, the life in the fresh air, enjoying nature and animals.
Define Latas Surf en tres palabras:
Live a dream!
Tu mejor recuerdo en Latas?
Seeing all the people happy when they come to Latas and enjoy its marvellous vibe.