There are thousands of incredible places to surf around the world, and based on our travel experiences, we have compiled a list of the best spots we've come across.
Surf Trip to Morocco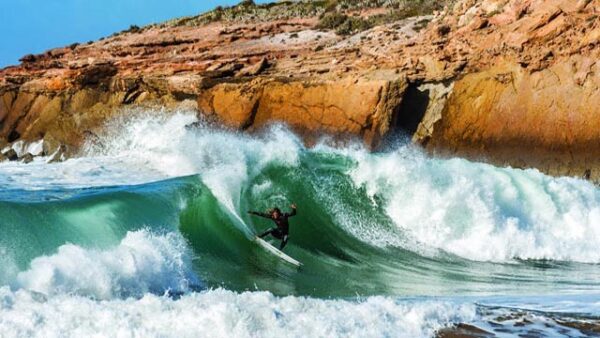 Here are some details for your surf trip to Morocco:
Morocco is divided into three surf zones: North, Surf, and Western Sahara.
Best time for beginners: If you've never surfed before, the best time to go is during the summer, although there are waves year-round.
Best spots for beginners: Anza, Tamrit, and the Tifnit area.
Best time for intermediate surfers: Autumn, winter, and spring.
Best spots for intermediate surfers: Anza Point Break, Banana Point, Km 12 and Km 11, Anchor Point, Tifnit, Killer Point, Mysteries, and La Source.
Best time for advanced surfers: Autumn, winter, and early spring.
Best Beaches for Surfing in Morocco: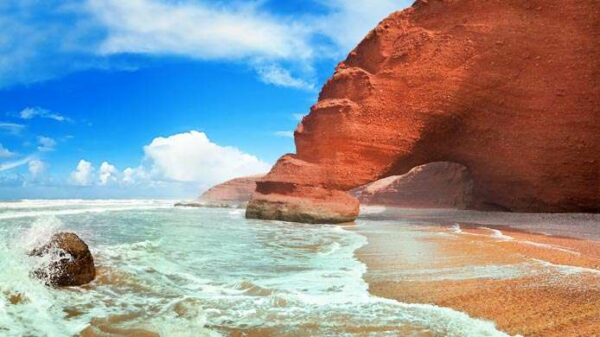 Imsouane
Tamri
Taghazout
Tamraght
Anza
Tifnit
Surf Trip to Costa Rica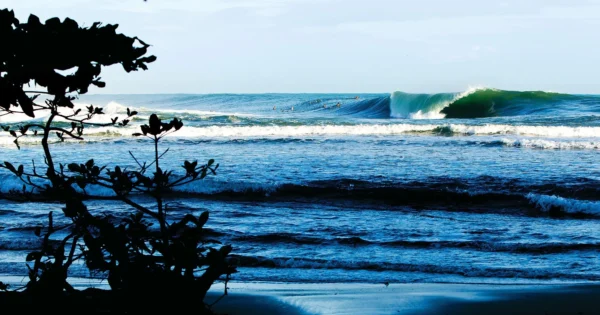 Here are some details for your surf trip to Costa Rica:
Good weather for most of the year.
Surfing is suitable for all skill levels.
Costa Rica is home to some of the best surf spots in the world.
North Pacific Surf: The best time to surf in this area is from April to August, as well as February.
Central Pacific and South Pacific Surf: The best time to surf is between April and October.
Caribbean Coast: Best surfing months are January and March.
Costa Rica has 1466 km of coastline.
Most spots are accessible for beginner surfers.
If possible, bring your own surfboard.
If you're unsure about the wave conditions, go to Dominical.
If you know the waves will be very big and you don't have the skill level, go to Pavones (a 4-hour trip south of Dominical).
Best Beaches for Surfing in Costa Rica:


Playa Naranjo/Witch's Rock
Playa Grande
Playa Tamarindo
Playa Avellanas
Playa Negra
Playa Guiones
Playa Manzanillo
Playa Santa Teresa
Mal Pais
Boca Barranca
Playa Jaco
Playa Hermosa
Playa Dominical
Pavones
Salsa Brava
Surf Trip to Mentawai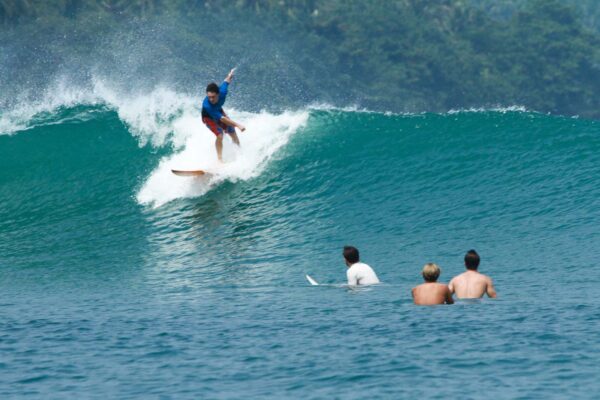 Here are some details for your surf trip to Mentawai:
Getting to Mentawai: The islands are approximately 150 km away in a straight line, and there are two options to get there: Take a ferry, which takes an entire night and costs around €8, or take the Mentawai Fast, which takes about 4 hours and costs around €35.
The Mentawai spots are known for endless waves.
Mentawai consists of around 70 volcanic islands.
Surfing for all skill levels.
Best way to do a surf trip to Mentawai: By boat.
Best months for surfing: March to October.
Best Waves for Surfing in Mentawai: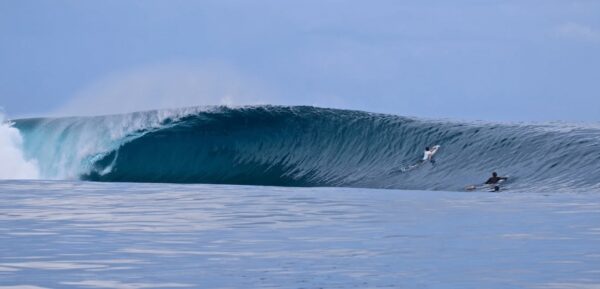 Macaronis
Kandui
Lances Right
Telescopes
Hideaways
For more information about surf trips, please contact us!